Your online shop for everything ABBA
- for members and non-members alike
Facebook
and
Twitter
.
When you buy from us, you are supporting the Fan Club at the same time - the shop is vital for its survival.
Bring a Little Colour into Your Life with these Wonderful Vinyl Albums
The six solo albums, Frida's Ensam (white), Shine (green) and Something's Going On (violet), B&B's Lycka (blue/yellow) and Agnetha's Wrap Your Arms Around Me (pink) and Eyes Of A Woman (red), are released on vinyl on the 28th July. This first production on coloured vinyl is limited, and you can already pre-order them from our shop so you do not miss out.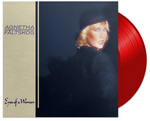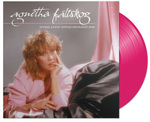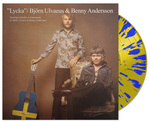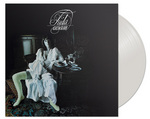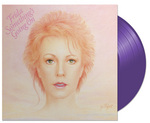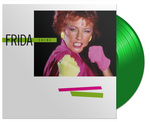 Hazell Dean Has Done it Again
After her much loved album The Winner Takes it All, Hi-NRG queen Hazell Dean has released another ABBA album, RE:VISITED. Get you dance shoes out and party.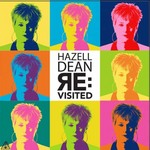 Bookmarks anyone?
If you still prefer books to e-books, surely this bookmark set will come in handy.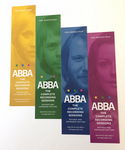 ABBA Calendar 2018
Yes, summer is still here to stay, but the first ABBA calendar 2018 is available for pre-order already - and it is a fabulous one. No need to stress about Christmas shopping later in the year if you order now.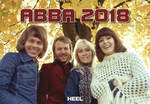 Golden Vinyl ABBA Gold
At long last, ABBA Gold is available on heavyweight vinyl - a smashing golden 2LP set. This limited edition is a must for every collector, and you can pre-order it now.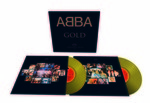 Marvellous New ABBA Bag
Take a look at this beautiful ABBA The Album bag - it is even made of organic cotton.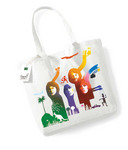 Susie Webb's Bossa Loves ABBA
If you missed your chance to buy Susie's fusion album Bossa Loves ABBA when she performed at the Fan Club Day, you can still get it from us.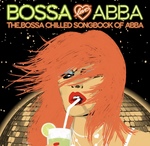 More Agnetha on Vinyl
Agnetha's Som Jag Är is released on viny, you can order your copy with us.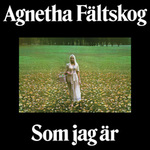 Complete Recording Sessions
We do get many questions with regards to the updated version. While it is not going to be one of our regular stock items, you can still order it from us for €121 incl. p&p. If you are interested, please telling us how you would like to pay.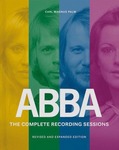 Russian Book back in Stock
The Russian translation of the ABBA book Människorna och Musiken with many rare and fabulous photos is now back in stock.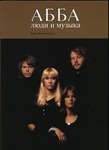 Dutch Version of Recent UK Magazine
The Dutch version of the magazine Thank You For The Music, recently published in the UK, is now available with an extra eight pages on ABBA in the Netherlands.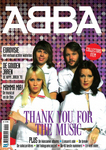 New ABBA Magazine from the UK
ABBA a Celebration is a stunning 132-page magazine that celebrates the ABBA and solo years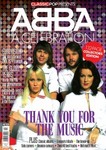 Agnetha Fältkog Vol.2 on vinyl
This is your chance to get your hands on this beauty. It is re-released and you can order it now.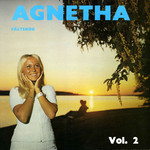 Calendar Time - ABBA The Movie
Whether you want to spoil yourself or a friend - or both - this exciting ABBA The Movie calendar is the perfect Christmas treat.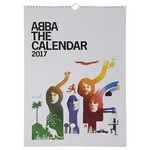 Remember Hey You Ring Me Tonight?
A new version of this ABBA tribute song, with lyrics that consist of words used in ABBA song titles, is now available on the album Release by The Airwaves.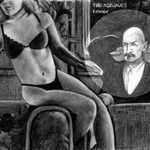 Book Offer - Two for the Price of One
Get Mamma Mia! How Can I Resist You? and Benny's Road to ABBA for the sensational price of only € 25.00.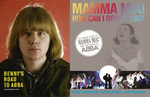 New production by Benny
Get your hands on Benny's latest production, Systerpolskan's debut album Randig Kjortel which he has produced, and he also plays on several songs.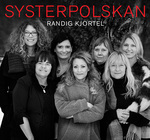 Half-speed Mastered Arrival Album
A 2 LP, half-speed mastered, 45rpm cut of the original Arrival, limited release. The technique transforms difficult to cut high-end frequencies into relatively easy to cut mid-range frequencies, resulting in an excellent high frequency response and very solid and stable stereo images. You will get an amazing sound experience, and they have even thrown in new liner notes including a brand new interview with ABBA's sound engineer, Michael B Tretow. You can order this not-to-be-missed item now.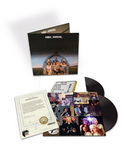 Fantastic New Picture Discs
Dancing Queen, Money, Money, Money, Knowing Me, Knowing You and Fernando are available now as limited-edition picture discs. You can order your copies, and get your hands on these fabulous new releases.
Cirkeln with Dutch Subtitles
Benny and Ludvig's film Cirkeln is now available on Bluray and DVD with Dutch subtitles.
Calendar 2017
ABBA Calendar 2017, size 475x330mm, in colour.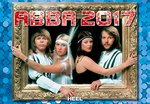 Agnetha Gets Record Store Day Release
Agnetha's very first Swedish solo album has been re-released on vinyl for the annual Record Store Day. Get your hand on a copy quicky before they sell out.
Great New BAO Releases
BAO's new album, Mitt Hjärta Klappar För Dig is now available on CD and on vinyl.
Remember Lars Lerin Interviewing Frida?
The good news is that his audio book I Axels Tid is now out, with music by Benny.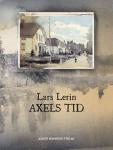 New Agnetha Biography
The new unauthorised Agnetha biography by Daniel Ward, Agnetha Fältskog: The Girl with the Golden Hair, has just been released. It is well worth a read.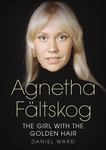 We All Love ABBA
After the much-loved Let's Talk About Abba, Stany Van Wymeersch is publishing his second and absolutely spectacular book We All Love ABBA, filled with interviews, pictures and other gems, at the end of May. You can oder your copy now and get your hands on this treasure.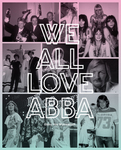 MM! The Party Photos
This set contains four spectacular photos from the red carpet.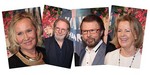 Something's Going On
The digipack (CD/DVD) of the birthday edition of Frida's album Something's Going On is now available.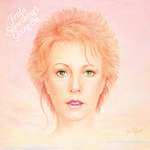 Frida Limited box
Sold out.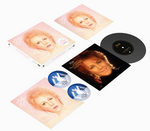 ABBA Calendar 2016
Planning your Christmas presents well ahead? You can already order the first of the 2016 ABBA Calendars - a wonderfully large, quality print one with rather pretty pictures.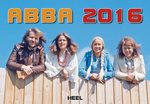 Gustaf Sjökvists Kammarkör Album
Kärlekens Tid with 11 Benny songs is now available.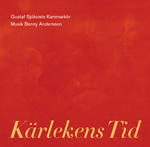 Cirkeln on DVD and BluRay
Benny and Ludvig's marvellous film Cirkeln is now available on DVD and BluRay. Please note that there is no bonus material, and it does not have subtitles in other languages.
Frida/Dan Matterhorn Song in German too
Frida and Dan Daniell's Matterhorn duet is released in English and German on his new album that is available now.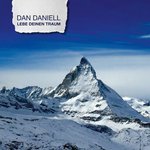 Hep Stars at their Best
You love the Hep Stars? You would like to get to know more about the group Benny played in prior to ABBA? Then you want this compilation that includes the highlights from their heyday.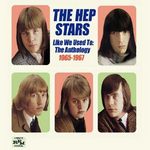 Frida/Dan Daniell Single
You can now order Frida and Dan Daniell's single 1865. They, of course, have recorded it in aid of a children's charity (Kinder in Not), and we are going one step further and will also donate some of our proceeds to the same charity - another good reason to order it from us...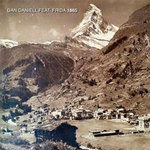 ABBA Monopoly
Money, Money, Money - the game Monopoly is a classic, of course, and now you can challenge your ABBA friends on a long Sunday afternoon.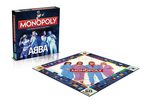 Remastered Chess Deluxe
30 years after the concept album, Chess Deluxe contains some long-awaited. previously unreleased material. order your copy now.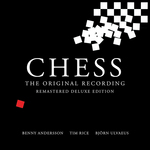 ABBA Fan Club's Own 2015 Calendar
The new Fan Club calendar with great pictures by our members is now up for grabs - treat yourself.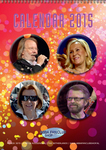 ABBA Live in SHM Quality
You can now order the Japanese version of ABBA Live at Wembley in SHM quality..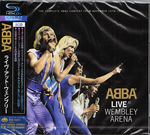 Gracias Por La Música Deluxe
The long-awaited Gracias Por La Música Deluxe version is now available; in digipack or jewelcase.
ABBA: The Studio Albums - Order Now
The 8-LP box ABBA: The Studio Albums. We will not keep in stock permanently so if you would like a copy, please ask us.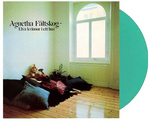 ABBA Live At Wembley Jewel Case
The jewel case version of the new live album is now available from our shop.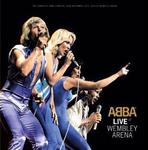 Updated ABBA Guide to Stockholm
An updated version of the truly amazing ABBA Guide to to Stockholm, with many new suggestions, is now available.
Japanese Mamma Mia! Live
A live recording of the Japanese Mamma Mia! production is now up for grabs.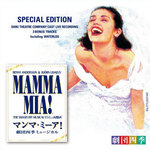 ABBA Calendar 2015
Summer is barely over and the new calendars that to roll in. This lovely Red Star A3 calendar deserves a place in your home.
Finally - ABBA Live '79
You can order
the vinyl album
or
the cd
of the sensational recording of ABBA live from 1979.
ABBA Gold in Steel
If you want to add to your Gold collection, then the limited steel box edition is a must. You can order your copy from our webshop.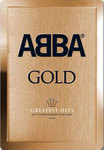 ABBA for Orchestra
This great new 16-track CD with Carl Davis's Philharmonia Orchestra has just been released. If you fancy listening to ABBA from a different perspective, this is definitely a great choice.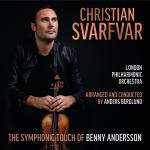 Danish ABBA Treasures back in Stock
The Danish version of Elizabeth Vincentelli's ABBA - Treasures is now back in stock - at an ever better price.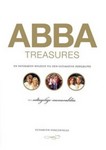 Gold on Vinyl
Did you miss out on the first release of Gold on Vinyl? Then you are in luck as it is re-released on 2 LPs.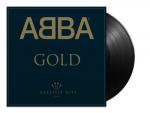 Fancy an ABBA Quiz?
If you cannot get to one of the quiz nights organized by the Fan Club or if you just fancy having an ABBA quiz with your family/friends, this book surely will provide you with lots of entertainment for many hours.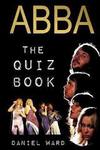 First fab 2015 ABBA Calendar
This state-of-the-art calendar is a must for 2015 - even if it still seems a long way off.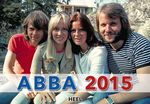 Japanese ABBA Compilation
This new 2 CD Japanese compilation contains a whopping 40 ABBA tracks.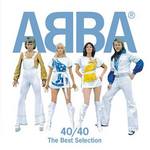 Cool ABBA Anniversary Bag
If you did not make it to the party at the Tate Modern, you can now buy one of the beautiful 40th Anniversary bags from us.
English Backstage Book - with Swedish Cover
The English "Swedish" version of Ingmarie Halling's smashing new book is now available from us.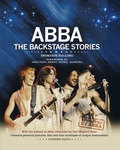 Celebrate the 40th Anniversary of Waterloo in Style
Treat yourself to a lovely anniversary mug, keyring or iPhone cover - available for a limited time only while stock lasts.
Stickan CD Compilatation
The compilation album Text Stikkan Anderson with 43 songs for which Stig wrote the lyrics is back in stock.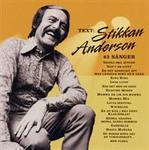 Kalle Moraeus Album
Kalle Moraeus has just released his CD Kalles Bästa 1991-2013, including some material performed with BAO.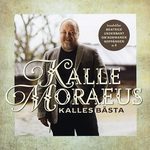 Fab New Singles Box
The fabuous new singles box set is now available for ordering.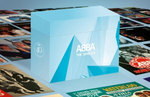 Gold, Gold, Gold
Just in time for the 40th anniversary of Waterloo, ABBA Gold is now re-released.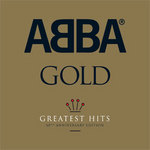 Melodifestivalen 2014
A CD with all the 32 tracks from the 2014 heats (including the song performed by Benny's grandchildren) is now available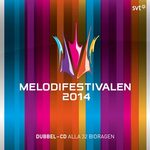 Mamma Mia! - Chinese Cast Recording
If you fancy something a little more exotic, the Chinese cast recording of MM! is now available on CD.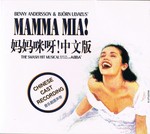 New French Book Les Coulisses Du Succès
Jean-Marie Potiez has published his new French ABBA biography, covering their lives before, during and after ABBA and with a large angle on their career in France and Belgium.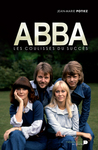 Limited Edition Waterloo Picture Single
A rather pretty limited edition 7" Waterloo picture single, is now available.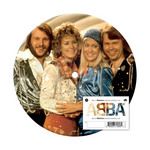 Ingmarie's Book in German
The German version of Ingmarie Halling's fantastic forthcoming book, ABBA Backstage, is now available.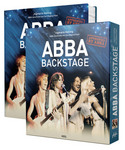 Hep Stars 50th Anniversary CD
The current members of the Hep Stars have released this lovely 50th Anniversary CD with a mix of remakes of Hep Stars hits, some Elvis songs, as well as a newly recorded Gessle song.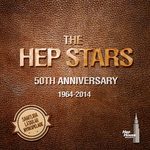 4 CD Melodifestivalen Set
A whopper Melodifestivalen set comprising 4 CDs is now available. Not only does it contain ABBA's Waterloo, but there are also sheer endless performances by Abba-related artists included, such as Ted Gärdestad, Tommy Körberg, Tomas Ledin and so on.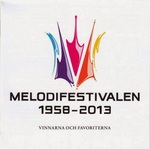 Waterloo Deluxe
The wonderful Deluxe version of Waterloo with sheer endless bonus tracks is now available from us.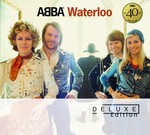 Drama Queen Nanne
After the great single release, Nanne's new album Drama Queen is released.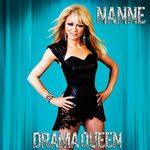 BAO Photo Set
Treat yourself to some lovely pictures from the 2013 BAO summer tour.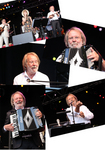 Updated Bright Lights
Carl Magnus Palm's Bright Lights, Dark Shadows is now available un a majorly updated version.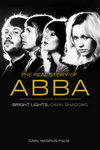 Lovely Book with Photos
ABBA: Thank You For The Music may not have that many pages, but it includes some lovely pictures and six picture cards.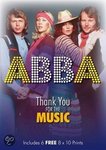 Colin Collier Sings Frida
As mentioned in our latest magazine, our member Colin Collier's tribute album with Frida songs in various languages as well as ABBA's Knowing Me, Knowing you is now available.
A Deluxe Finally International
The international version of Agentha's A Deluxe is available now as well.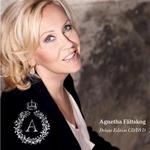 We Love ABBA
This German compilation of (mostly) cover versions includes some of the most famous covers from all around the globe.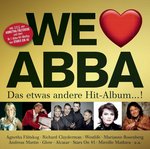 One of the Most Amazing Books Ever up for Grabs
Ingmarie Halling's Backstage Stories (Swedish version) and Treasures (English version) can now be ordered from us. You really want to have this in your collection.
Treat for Nanne Fans
Nanne has released the brand new single Ingen Dansar Dåligt from her forthcoming album.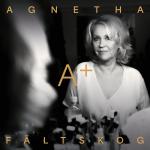 ABBA The Official Photo Book - Order Now
The abbasolutely amazing ABBA The Official Photo Book can now be ordered from us, in English, German and Dutch. Please note that this is the standard version only without extras.
Agnetha - A Deluxe
You can now order Agnetha's album A in the Deluxe version. Please note that the current edition available comes with subtitles in German only. The international release with subtitles in other languages is to be released later.
Hep Stars CD
The much acclaimed Hep Stars LP It's Been A Long Long Time from 1968 is now available on CD.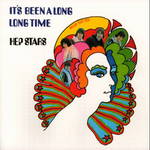 Fan Club Calendar
Our very own Fan Club Calendar with pictures taken by our wonderful members is now available and up for grabs. Order it now, and find some precious wall space for it.
New Album by Thomas Ledin
If you like Thomas Ledin, you will love his newly released album Höga Kusten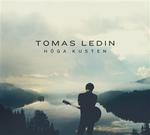 Agnetha I Should've Followed You Home Single
This CD single with three lovely remixes can now be ordered from us.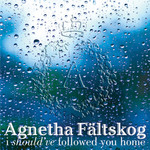 Agnetha The One Who Loves You Now Single
We are now taking orders for this great new one-track CD single.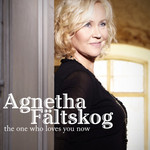 André Rieu Plays ABBA
The popular violinist André Rieu has just released his new album André Rieu celebrates ABBA, packed with classic ABBA songs.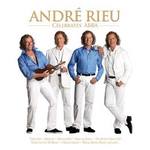 New Peter Jöback Albumk
Peter Jöback's new album, I Love Musicals, that includes Pity the Child and Gold Can Turn to Sand is now in stock.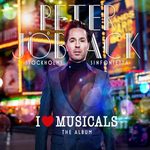 Lovely New Polish Book
The new Polish book, ABBA W Polsce, contains lots of photos taken of ABBA when they visited Poland.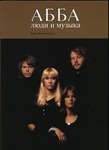 Calendar Time
The first 2014 calendars are coming in, and here is the first - the unofficial A3 sixed but nevertheless lovely one.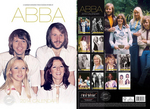 Ring Ring Deluxe
The much awaited Deluxe edition of the Ring Ring album can be ordered from us.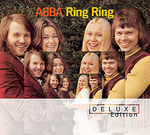 Great New Book by Fan
You can now order the wonderful book Let's Talk About ABBA, written by our member Stany van Wymeersch, that includes more than 40 interviews with people who have an ABBA connection.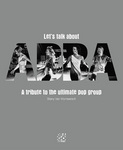 ABBA Necklace
We have a very few of these nice necklaces available.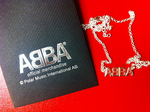 Hjälp Sökes Soundtrack
The soundtrack for B&B's great new musical Hjälp Sökes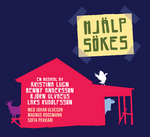 Another Fab Agnetha Single
Dance Your Pain Away (including the remixes) is now available. Grab it while you can.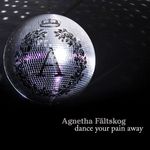 Remember the Cute Little ABBA 'Animals'?
We have now got these fab coasters and lens cloths (that can also be used for phones and tablets) in stock.
Gränslös by Tommy Körberg is back - with a Fab Extra Track
Tommy Körberg's double album Gränslös has been re-relaesed - and it now includes the duet I Can See Myself in You with Danny Saucedo, with the lyrics rewritten by Björn.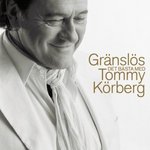 Museum Opening Photos
Some wonderful photo sets and A4 pictures from the opening of the ABBA Museum are now available.
German ABBA Magazine
This special edition German ABBA magazine is packed with 100 pages including interviews and four posters - a must have.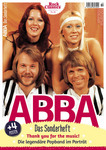 Agnetha Picture Disc
A 7" vinyl picture single of Agnetha's When You Really Loved Someone is now available for ordering.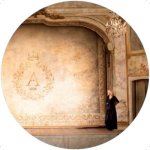 ABBA - Melodic Masterpieces DVD
If you still have not got the Veronica special from 1982, this is your chance to get your hands on it. The DVD (previously released as Story of ABBA) is now available again.
Agnetha Album on Vinyl
Agnetha's new album is also released on vinyl - a wonderful piece for your collection.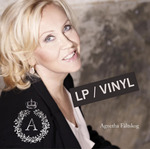 Melodifestivalen 2013
For all those of you who love Melodifestivalen, the 2013 CD with tracks from the heats in now available.
Agnetha Single Release
Agnetha's single When You Really Loved Someone is released as a one-track CD single.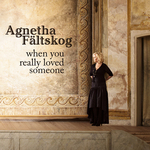 Cannot wait for Agnetha's New Album?
You can order the new Agnetha album from us now. If you buy from us before the 1st of May, you will be entered into a draw and you can win an autographed copy of My Colouring Book.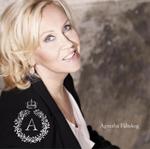 Palme on DVD
We now have the DVD of the Olof Palme film in stock for which Benny contributed the music.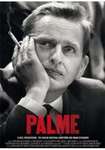 Fabulous Hjälp Sökes Photo Set
Get you hands on these lovely pictures from the new musical.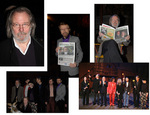 Great New Key Ring
It is high time to display your ABBA fandom when you get out your keys. This beautiful key ring is just what you need.
Benny's En Skirt I Snön Available as Sheet Music
Great news for all of you who went to Sweden for Benny's new organ piece as well as for those who missed it. We now have the sheet music available.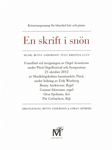 New Tommy Korberg Album
Tommy Korberg has just released the wonderful album Sjung Tills Du Stupar - a nice Christmas present for yourself or an ABBA friend.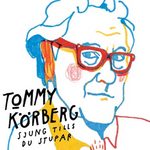 2013 A3 Calendar
This lovely, large, unofficial calendar will look great in your living room.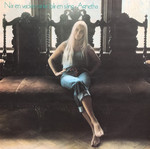 Fan Club Calendar 2013
The Fan Club's own 2013 calendar with wonderful pictures old and new taken by our members is now available.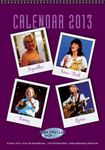 Classy ABBA Notebook
Make sure you get one of these classy, official ABBA notebooks, with 100 blank pages, size 14.4 x 21.4 cm.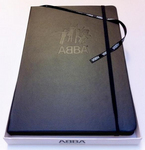 BAO Bumper Box
A whopping BAO 6 CD/2 DVD box, with songs than span the last 10 years in a new order. The two DVDs contain live footage from the 2011 tour.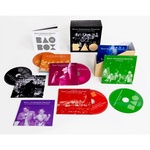 BAO Christmas Album
Tomten Har Åkt Hem is a fabulous Christmas album with a mixture of traditional songs and newly written material (including lyrics by Björn).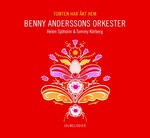 Various Items
We have some articles from the olden days, a few CDs from ABBA-related artists, a number of second hand items, the last copies of *something* and the likes available. Here you can see the list.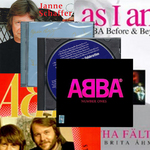 ABBA Deluxe
Order your copy of the fantastic, ABBA Deluxe edition now.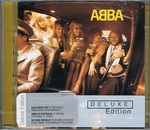 Lovely New Picture Book
ABBA - A Life in Pictures may not have that many pages, but it surely contains some lovely photos.
Gorgeous Agnetha Pictures
A photo set and several A4-sized pictures of Agnetha at the recent Bernadotte Arts Award Gala are now available.
The IPhone 4 Case is Here
Got a new IPhone and miss your old ABBA case? It is now available for IPhones 4.
Essential Collection with New Video Footage
Universal has released ABBA - The Essential Collection, all of ABBA's greatest hits, with three different options. You can buy 2 CDs, a DVD (that includes previously unreleased video footage of Conociéndome, Conociéndote and Gracias por la música, or a limited edition combo of the 2 CDs and the DVD. For the tracklisting, go to our shop.
Cool ABBA Cap
Improve your street credit by wearing this stylish ABBA cap available in black and white.
The Complete ABBA - The new edition
The Complete ABBA is now out in a lovely updated 40
th
anniversary paperback edition.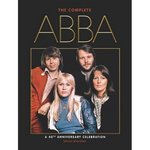 Great Hep Stars Compilation
Now the Hep Stars' five original studio albums are available in this wonderful new CD compilation.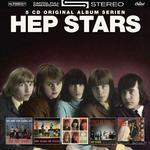 Remember the Wonderful CowboyBengts?
CowboyBengts, who released a childrens´album on the Mono Music label in 2002, has just released another humorous CD, CowboyBengts Vender Tilbage. Amongst others, the album features a song with Gelén Heaeux and H Rulofson accompanied by GAO, in other words Helen Sjöholm, Lars Rudolfsson and BAO. Benny plays the accordion on another song, and Mor A Kalléus and Orsa Specimen (no further translation needed, right?) were also involved. Get your copy and have some fun.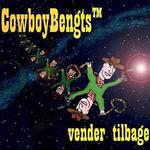 ABBA Bags
You can chose between a The Visitors bag and ABBA The Bag - sling it over your shoulder when you go swimming or shopping, whatever you want to use these great shoulder bags for, you are going to make an ABBA statement.
Gorgeous Kristina Pictures
Treat yourself to the latest photo set with lovely pictures from the Kristina premiere in Helsinki.
Voulez Vous 12"
We have some more copies available ....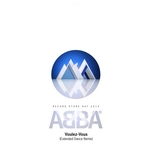 Great Musikladen ABBA Photos
We can now offer you three fabulous razor-sharp colour photos in A4 size from ABBA's Musikladen performance. Pick your favourite or get all three - they are a bargain.
MM! Korean Cast Recording
Have you ever wondered what MM! might sound like in an Asian language? This is your chance to find out because the much-celebrated cast from South Korea has hit the studio.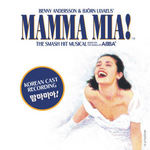 ABBA - The Gig Book
If you like to play ABBA as a musician and fancy a sturdy PVC covered book that contains the chords, lyrics and so on, this new publication is just what you have been waiting for (also includes quite a few black and white photos that makes it interesting for collectors).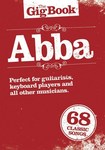 The Visitors Deluxe
At long last, ABBA's final studio album is out in a deluxe version as well, with a previously unreleased demo-medley, From A Twinkling Star To A Passing Angel. The high quality DVD beats anything you might have recorded in the 80s.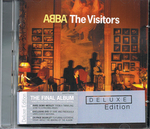 Anne Wood - Fantastic ABBA covers
Finally, Anne Wood has recorded the great B&B song The Day the Wall Came Tumbling Down (originally given to Barbara Dickson) on her new album Divine Discontent which otherwise only includes ABBA covers - with permission, of course. She was the first Donna in the Australian production of MM! so perhaps this does not come as such a great surprise.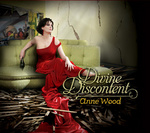 Essential Collection with New Video Footage
Universal is releasing ABBA - The Essential Collection, all of ABBA's greatest hits, with three different options. You can buy 2 CDs, a DVD (that includes previously unreleased video footage of Conociéndome, Conociéndote and Gracias por la música, or a limited edition combo of the 2 CDs and the DVD. For the tracklisting, go to our shop. Send us your orders now to receive your copy quickly when it is released.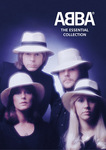 Scandinavian Song Compilation with BAO
This great 3 CD set with contemporary artists from Sweden, Norway, Denmark, Island and the Faroe Islands does not only include BAO with Sång från Andra Våningen, it is also available at a bargain price and your chance to discover other great Scandinavian acts.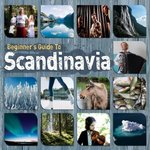 ABBA Lullabies
This new CD with ABBA songs in lullaby versions is not just for young children (even though it is a good idea to get them hooked early, of course) but also for big ones - no counting sheep ever again.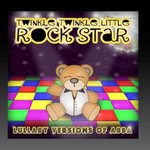 New Book with Fab Photos
This beauty only has 64 pages, and the little text is mostly chart information/discography, but the many pictures are to die for. This is an amazing bargain for sure.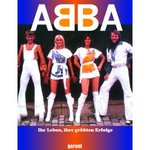 New French ABBA Book
Elizabeth Linton's French book La Légende Abba with plenty of rare photos has just been published.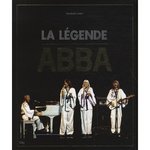 Dutch Arrival Release
An eco-pack version of Arrival including the booklet (attached to the outer packaging) is now up for grabs.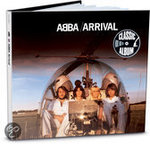 Extremely Rare ABBA Track
Remember when ABBA sang part of the Swedish Christmas song Nu är det jul igen on the a German radio show Mal Sondock's Hitparade in 1981? Now the short track is officially availble for the first time on this year's Broadway Cares charity Christmas album. ABBA's track features as an intro to the NYC MM! cast's contribution of the classic carol Hark! The Herald Angels Sing.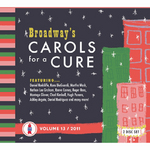 Exclusive Happy New Year Single
Undoubtedly, this is the must have item of the year - a 7" vinyl glitter single with Happy New Year/The Way Old Friends Do in a clear cover. Do not hesitate to buy it today as there are only 500 copies of this very limited edition up for grabs. ------ SOLD OUT ------
Legendary Piano: ABBA
Even if you do not play the piano yourself, Legendary Piano: ABBA is a beautifully presented collection of ABBA song.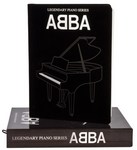 New German Edition of Bright Lights
A new revised edition of CM Palm's Classic Licht und Schatten, the German translation of Bright Lights Dark Shadows, is now out.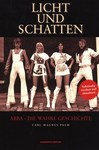 Why not have an Anders Ekborg Christmas?
The Christmas spirit is in the air, and Anders Ekborg's new album En Stilla Jul is out now, so you can add a little Swedish feel to the festive season.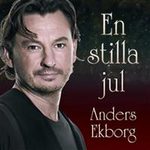 Dance with ABBA for Wii
Get your Wii console out, and practice a few new dance steps. ABBA : You Can Dance is great if you fancy some dancing in the privacy of your living room, but it is also fantastic for your next party.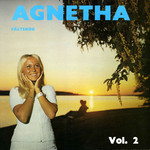 New Nanne Album
Nanne's much awaited album My Rock Favourites 2011 is now available, so why not treat yourself or a friend to an extra Christmas present?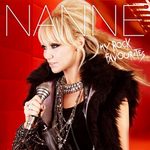 Life, Love and Death with Peter Jöback
Peter Jöback's album Livet, Kärleken och Döden, which includes many classic French songs in Swedish, has finally landed on our doorstep.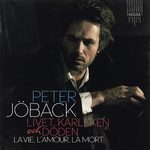 Fan Club Calendar 2012
The Fan Clubs very own ABBA Calendar 2012 with great pictures taken by fans is now available.
Special Photo Offer
Always wanted to get your hand onto those wonderful ABBA art prints? Well, it is now or never because until December 15th you can buy 3 of them for a sensational € 20.
Limited Danish Edition ABBA Treasures
We now have a few copies of the Danish version of Elisabeth Vincentelli's book ABBA Treasures in stock - it includes a bonus CD with the MM! hits.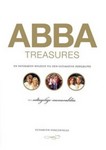 ABBA by Micke - Great New Book
This is a lovely book, full of personal photos and memories, written by a German fan (in English) who can tell us a lot about the mostly dark 80s.
Ludvig Andersson - New Album
Benny's son Ludvig has just released an album with his new band, Atlas, one of the very first ones to have been recorded at the new studio.
2012 Calendar
It must be the end of summer - the first 2012 ABBA calendar has rolled in, with stunning pictures.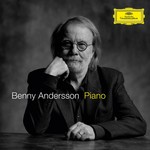 Air Fresheners and Pocket Tissues
Brighten up your car or home with these cute Waterloo air fresheners, and will your handbag with a resealable pack of printed tissues.
Small Scale Version of Heilemann Book
A new edition small scale version of Bubi Heilemann's classic book ABBA Fotografien 1974 - 1980. Now everybody can afford to get this gem - although it has only half the pictures of the original version.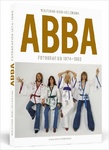 New German Book
Die Storys zu allen Songs is the German version of Robert Scott's Stories Behind Every Song, with photos similar to those in the original version.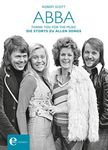 Audio Book of Bright Lights Dark Shadows
You can now listen to C.M. Palm's Bright Lights Dark Shadows on the move or in the comfort of your own home.
Amazing ABBA Vinyl
Individual vinyl copies (180 grams) of the original eight studio albums in a limited edition are availablenow. Each record includes a digital voucher for an MP3 version of the album.
Mats Paulson with a Little Help from ABBA Members
This compilation of Swedish religious songs was recorded in the 70s and is now available on CD. Björn produced half of the songs and played the guitar, and the rest was done by Rutgar Gunnarsson. The first song from 1973, however, involves all four ABBA members, and you can hear Agnetha and Frida in the choir.
ABBA Collected
This new Dutch 3 CD compilation does not only have a great cover but also a very nice song selection, including the greatest hits as well as single B-sides.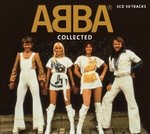 Exclusive Offer New BAO Single
Get a real CD of BAO's new single Kära Syster, featuring Helen Sjöholm, that is otherwise only available for download from iTunes.
Stockholm City Walk Map
You have already got Sara Russell's Guide to Stockholm, and now you can get the map to go with it. Not only does it come in handy in general when you are visiting the city, but all the ABBA-related places are marked on it as well.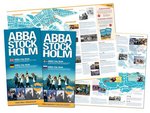 Finally - Another BAO Album
Be one of the first to get your hands on the brand new BAO album. They are celebrating their 10th anniversary with this amazing new 13-track album recorded in Benny's brand new studio. Of course, Helen and Tommy are involved, as usual.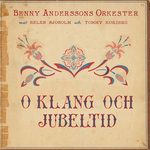 Michael B. Tretow's Caramba
Remember Hubba Hubba Zoot Zoot? Michael B. Tretow's infamous album Caramba from 1981 has now been released on CD for the first time. We all know that Ted Gärdestad was involved, but can you guess who the others were?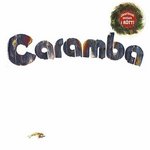 Hilarious Comic Relief Spoof
Want to have a laugh? Susan Boyle and "Geraldine McQueen" performed I know Him So Well for the big annual BBC charity event Comic Relief - on the very stage Elaine Paige and Barbara Dickson used for their now-famous performance in 1984. The must-have CD and DVD of this absolutely amazing spoof are now out, and you will be supporting charity with your purchase as well.
Super Trouper Deluxe
The much awaited Super Trouper Deluxe edition with endless and amazing remasters is out - you can order it now.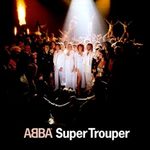 Book/Dvd Combo
Why not get the latest book combo of the Thank You For The Music book with the Rock Case Studies & Gold DVDs that contain a number of reviews (but no official clips) - a well-presented gift for yourself or a fan friend?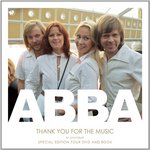 The Story of ABBA DVD
Get this new DVD, a re-release of Golden Years, which includes the amazing 1982 interview from the Dutch station Veronica with Annette van Trigt.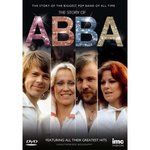 MM! The Movie Gift Set
We now have a German limited edition 2 DVD gift set in stock - the ideal present.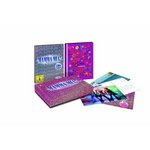 MM! French Cast Recording
The cast recording of the incredibly successful French production in now available for ordering.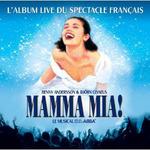 More Sales
The Dutch translation of Agnetha's biography with amazing pix is up for grabs for only €14.00 now.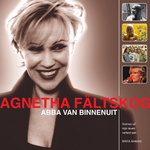 Interesting 60s Music Book
Swedish TV personality Rolf Hammarlund has compiled a book with interviews from the 60s - including about 10 pages on the Hep Stars, an interview with Benny and the first ever picture of B&B together, taken in 1966.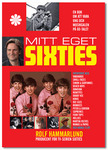 New Tommy Körberg CD
Tommy has released a new CD that is ironically called Songs for Drinkers and Other Thinkers - if you are after a collection of boozy songs, this is the one to go for - the perfect collection.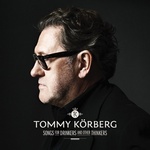 Sale, Sale, Sale
The Fan Club Shop is having a clear-out, and we have three irresistible sale offers for you. You can get three Kristina singles (Hemma, Präriens Drottning, Vildgras) for only €5.00, a whopping 12 Fan Club calendars (1998 and 2000 - 2010) for just €10.00, and The Last Video is up for grabs for €9.00.
More Cute ABBAesque Items
Due to high demand, we have added some more items with the sweet animal look-alikes. You can now also get small mirrors, a key ring and a journal with 184 blank pages.
Gold with Restored Clips
Universal has released a Gold DVD/CD set for which the video clips from the original Gold DVD have been restored.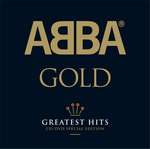 Fan Club Calendar
Finally, the ABBA Fan Club's very own annual calendar is now available for 2011, as always with glorious pictures taken by our members and staff.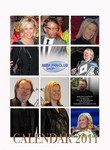 Helen Sjöholm Sings Billy Joel
Helen Sjöholm has just released her new album Helen Sjöholm Sjunger Billy Joel.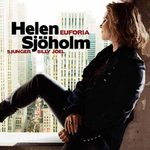 Peter Jöback Live
The brand new live album En Kväll Med Peter Jöback includes Guldet Blev Till Sand from Kristina.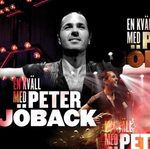 Anders Ekborg CD
The latest album by Anders Ekborg. Anders used to play in Kristina & Chess.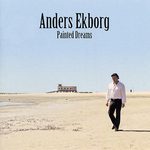 Amazing New Pictures of Agnetha and Björn
Liked the MM! Copenhagen photos on our website? Well', we have even better ones available, either as a photo set or A4 sized photo posters.
Eurovision Triple
Get the best of the Scandinavian ESC entries on this great 3CD set. Scroll down the list, and you are going to come across so many familiar names and titles. ------ SOLD OUT ------
Andreassen's Spelleman
In 2009, Elisabeth Andreassen released her album Spelleman - some great Benny/B&B stuff can be found on this album.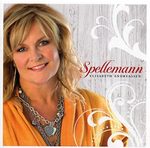 French Definitive Collection
A new 2010 edition of ABBA The Definitive Collection with a new sleeve has just been relased in France.
Cute ABBAesque Items
Do you want to show the world you are an ABBA fan? Where do you store your credit cards? Has your town introduced cheque card sized travel cards? Then these cool pouches are just the right accessory for you. You can also send an ABBA friend a birthday card or decorate your fridge with one of the cute magnets.
Nanne Fans
You have already got the single and cannot wait to hear all of Nanne's new songs? Her new album En Rastlös Själ is now available.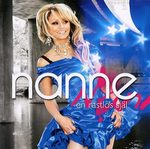 Another 2001 ABBA Calendar
You are spoilt for choice this year so why not put up an ABBA calendar (A3 format) in yet another room. Here are two more to choose from.
Photo Extravaganza
Choose from more than 20 beautiful ABBA art prints, 28 x 35 cm, all with a border and nicely packaged.
CD with New Frida Song
Georg Wadenius's CD Reconnection that includes Frida's latest recording Morning Has Broken is avalable now.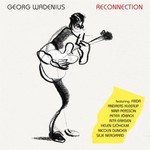 Vincentelli Book
Elisabeth Vincentelli's much awaited book on ABBA memorabilia is published.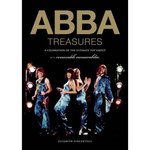 Vinyl Box Offer
Limited box ABBA: The Vinyls - now available. ------ SOLD OUT ------
Generation ABBA
This new French ABBA biography with extra picture pages can be ordered now.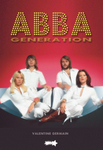 ABBA X4 Box
Fancy a box with a cover to die for? Well, now you can get his wonderful combo of Ring, Ring, Waterloo, ABBA and Arrival.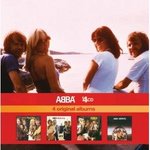 ABBA Karaoke
Check it out - how good are you at singing ABBA songs? This is a fun package for sure.
Finally - Jean-Marie Potiez Again
Jean-Marie Potiez's much-awaited French book Une Legende Nordique is out now.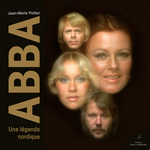 ABBA Icon
This new CD release with a wonderful cover (new version of the old Masters series from the USA) is a must-have collectors item.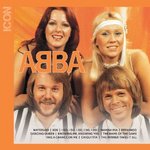 New Nanna Single
NNanne's great new single En Rastlös Själ is now out, so why wait for ages for the album?
New 2011 A3-sized Calendar
A new 2011 A3-sized calendar including stickers on the back of all 12 images. --- SOLD OUT ---
Absolutely Amazing Mag
The British stationary retailer WHSmith has produced its own ABBA bookzine (their word creation). It is in A4 format, with 132 pages, printed in colour and on quality paper, with many amazing pictures - a bargain at this price that is not available anywhere outside the UK. --- SOLD OUT ---
Sheet Music for Royal Wedding Song
In addition to the single, we also have sheet music for Benny's Royal Wedding song ........... available.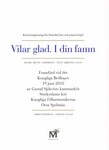 Royal Wedding Song
The song Benny wrote for the wedding of Crown Princess Victoria is available as a CD single. The CD also contains an a-capella version of the song.
Definite ABBA DVD Collection
This 4 DVD set contains critical review DVDs such as Rock Case Studies, Arrival and The Visitors.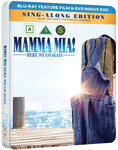 Kristina Souvenir Brochure
Missed the Kristina concert at the Royal Albert Hall? Need another copy? We now have some copies of the souvenir brochure sold in London for sale. --- SOLD OUT ---
Finn Kalvic CDs Back
Finn Kalvik's 3 CDs Kom Ut Kom Fram, Natt Og Dag and Tenn Dine Vakre Øyne, produced with the help of some of the ABBA members, are finally back in stock.
Voulez-Vous Deluxe
The long-awaited deluxe CD/DVD combo of Voulez-Vous available now.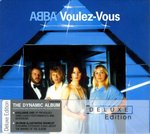 Remember the Dan Daniell/Frida Single?
This rare item/song is now available on a new Dan Daniell album so anyone who missed out on the original single can now get it easily. It gets even better, there is a lovely picture of Dan and Frida in the CD booklet. ------ SOLD OUT ------
Gorgeous ABBA Postcards
Why not add these two beautiful ABBA postcards at a bargain price to your next order?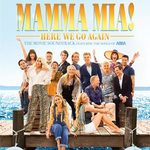 Queen of Hearts - in Dutch
We've now got the album by the Dutch singer Getty that includes Agnetha's song Queen of Hearts in Dutch available.
Peter Jöback Album
Peter Jöback's lovely 2009 album East Side Stories is now in stock.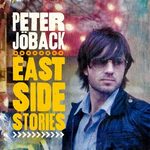 Björn Book
We still have a few copy of Björn's charity book The Little White Piano, otherwise sold exclusively at ABBAWORLD, left. Grab one while you can.
Kristina - Live
Order your copy of the amazing live performance of Kristina at New York's Carnegie Hall now.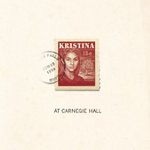 Nanne's Latest Single
Nanne has released her new single I Natt Är Jag Dinn, an old song by Tomas Ledin, and the CD even contains a video clip.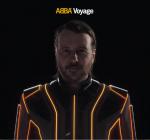 Agnetha - Original Album Classics
Not to be confused with another release that has the same title, this new release contains the first three Swedish CDs.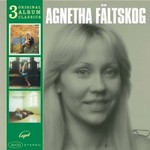 MM! The Movie DVD Gift Set
This beautifully packaged combo includes the Mamma Mia! The Movie DVD, the soundtrack and a souvenir booklet.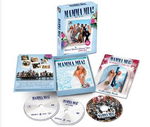 MM! The Movie BluRay Gift set
This nicely packaged set includes Mamma Mia! The Movie in the BluRay format, the soundtrack and a souvenir booklet.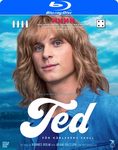 Finally - the long-awaited ABBA Guide to Stockholm
Our member Sara Russell's long awaited book is finally out - on ABBA Day. She has signed a few copies for you.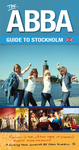 Frida and Björn at ABBAWORLD
Once again, we have an amazing photo set for you, with pictures of Frida and Björn at the opening of ABBAWORLD in London.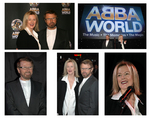 Great Swedish 3-CD Set
Absolute Schlager does not only contain ABBA's classics Waterloo and Ring Ring (in Swedish) but also Svenne & Lotta's Bang, En Boomerang, classics by Tommy Körberg, Carola, Nanne, Orup & Glenmark and many more artists.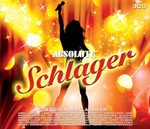 Want to Sing/Play ABBA?
Best of ABBA, a new score book for piano, vocal and guitar with 25 hits, has just been released.
En Värld Av Musik - A Classic
The Swedish translation of John Tobler's classic LP-size book ABBA for the Record is now in stock.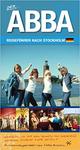 ABBA in America
This great new book with fabulous pictures, a total rewrite of a story book written for a Swedish magazine at the time, is out now in English and Swedish.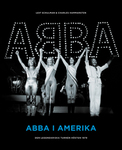 From ABBA to Mamma Mia!
A new edition of this classic with a new design and many extra photos is available.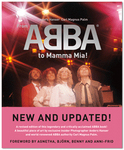 ABBA Fan Club Calendar 2010
The ABBA Fan Club's own calendar with 12 absolutely stunning pictures.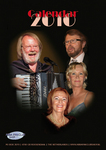 Special Edition of MM! The Movie Double DVD
A special edition with lovely bonus material such as as a Sky documentary, a red carpet feature, cast interviews and much more has just been released.
New ABBA Book
The great new harcover book The Complete ABBA by Simon Sheridan is now out. It includes the most recent events including the Hyde Park concert in London in September. --- SOLD OUT ---
New Nanne Single
Go and get Nanne's great new single Otacksamhet from us.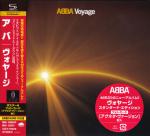 ABBA in Japan
A DVD with amazing ABBA footage, some of which has never been broadcast before, from 1978 and 1980 is now released. There is also a 2-disc Limited Special Edition which, on the 2nd DVD, contains a rare behind-the scenes documentary of ABBA's tour in 1980 and picture galleries.
Two Amazing Photo Sets
We have two great new photo sets with pictures of Benny/BAO at London's Hampstead Heath as well as on tour in Sweden.
Ever Wanted to Get All of Ted Gärdestad?
Now, this is your once-in-a-life chance because a whopping 8 CD box set with all there is to get has just been released. ----- SOLD OUT -----
Cool CD Box Set
A Swedish box set with a whopping 5 CDs of summer hits, Den SvenskaSommaren, has just been released. You can listen to Frida, Thomas Ledin,Ainbusk, Ted Gärdestad, Hootenanny Singers, Helen Sjöholm, Tommy Körberg and a gazillion of other artists.----- SOLD OUT -----
Finally - BAO Sheet Music
At long last,a book with 14 of BAO's finest tracks is now available.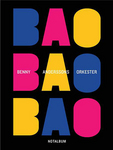 New BAO album
The Swedish release of the new international album with the bonus track Sommaren Du Fick (Story of a Heart) is available.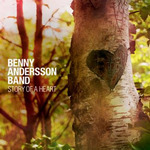 Live London Chess
The live Chess DVD/CDs, recorded at the Albert Hall last year, in stock now.
New BAO Single
The Swedish version of Story of a Heart, Sommaren Du Fick, is available now.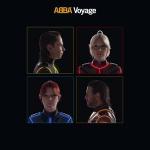 Schott Book Back
Robert Schott's book ABBA: Thank You For The Music: The Stories Behind Every Song has been re-issued in a smaller hardcover version.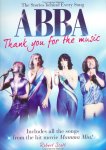 Rivals CD Single
It is time for you to get your copy of the great new B&B song 2nd Best To None, recorded by staff at Benny's hotel Rival.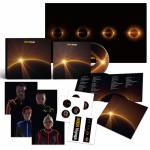 Remember, Remember...
Remember Bonnie St.Claire and José Hoebee's classic 1980s Dutch album Herinnering with rather unusual ABBA covers? Thought it was lost? The good news is that it is back, and you can now order it on CD from us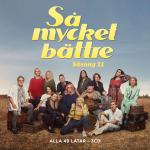 Kiddie ABBA?
The Dutch children's choir De Leidse Sleuteltjes has recorded some heart-warming versions of ABBA songs. You have got to get the little ones hooked early, and this CD is perfect to gently introduce them
MM! Slidepack
A slick and cool slidepack version of the MM! The Movie Soundtrack CD, released only in a handful of countries, is now available.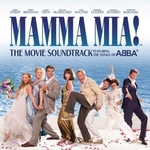 Classic ABBA Is Back
Any collector needs to add this fab new version of Classic ABBA to their collection. Great new look!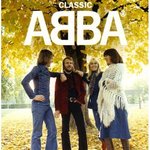 Bikini Time is Nigh
Why not get in shape for the summer in your own home with this great Björn Again workout DVD?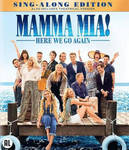 Fabulous MM! Memento
You can find loads of fabulous pictures of the London and Stockholm MM! The Movie premieres in this beautifully arranged booklet.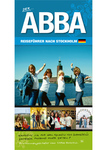 10th Anniversay Mamma Mia! CD
A specially packaged CD of the musical soundtrack has been released in the UK and is now available from us.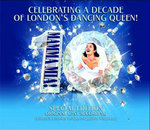 MM! Photos
Two brilliant new photo sets are now available of B&B at the Oslo premiere of MM! and the 10th anniversary performance in London respectively.
Cool ABBA T-Shirts
Take a look at these cool ABBA T-shirts that we will have in stock soon and that will also be available at the ABBA Day in April. You can order your T-shirt now.
Remember Abbacadabra?
If you missed out on the original Dutch cast recording of Abbacadabra, this is your chance to snatch up a copy. The album was, of course, unavailable for many years, but it has now been transferred onto an unofficial CD.
Great Swedish Film
The 1971 film Nybyggarna, based on the 2nd part of Moberg's book Utvandrarna, which, of course, Kristina is based on, is now available as single disc from our shop.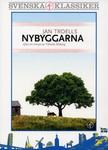 Buy Your Christmas Presents Early This Year - or Catch up on Forgotten Ones
Copies of Peter Jöback's Christmas album Jag Kommer Hem Igen Till Jul are now in stock.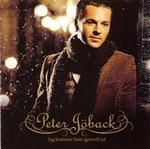 Agnetha in Dutch
An updated Dutch version of Agnetha's autobiography Som Jag Är, ABBA Van Binnenuit, printed in full colour and with many amazing photos that have not been published previously, is now available for order. The Fan Club Shop can offer you a special price and you will also get a free exclusive postcard.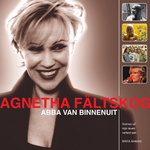 Great Musicals Compilation
This Swedish 2 CD release is packed with songs by the big names in musical theatre and features many songs from Chess, Kristina and Mamma Mia! sung by Tommy Körberg, Gunilla Backmann, Elaine Paige, Barbara Dickson and Niklas Andersson.
MM! The Movie Gift Sets and DVD Rolling in
The MM Gift Sets and DVD releases are now rolling in, and we will have more and more available as the weeks go by. The first gift sets from the UK with a high quality journal and pen are too good to be missed, and there is a special buttom on the gift set that allows you to listen to Mamma Mia, too.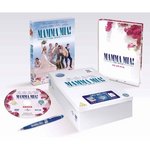 Books - Another Must-Have
The Scrapbook by our former French correspondent Jean-Marie Potiez is now available. The 240-page book contains more than 1500 photographs of ABBA from different stages of their career, many of them never seen before. You also find rare memorabilia, tickets, record covers, posters, clippings from magazines - absolutely everything an ABBA you could possibly want to see.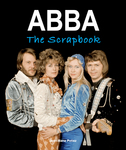 Let the Music Speak - Great New Book
Australian cellist and arranger Christopher Patrick has created this amazing guide to ABBA's soundscape, looking at the vocal and instrumental genius of our fab four but also M B Tretow's precision audio engineering. Sounds too technical? No, it is an easy, enjoyable read for which you do not need any technical knowledge.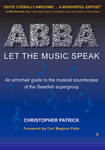 Absolutely Amazing Swedish Photo Book
Many of the previously unpublished but nevertheless stunning pictures originally taken exclusively for the Swedish teenage magazine Poster are finally seeing the light in this great book that includes so many pages dedicated to ABBA. The first edition includes an A2 poster of Agnetha, and we are talking quality paper/print - an absolute must-have item for any fan. Only if you buy the book from the Fan Club Shop, you will also get a free English translation of all the ABBA-related text in the book.
Limited Stock - BAO's Nu Mar Jag Mycket Bättre
A handful of this rare and otherwise unavailable BAO single has just landed on our doorstep. Act quickly to secure a copy. ---SOLD OUT---
CM Palm in Norwegian
The Norwegian translation of Carl Magnus Palm's Swedish language biography ABBA - The Story: Berättelsen Om Supergruppen has just been released, with a wonderful different cover. --- SOLD OUT ---
Great MM! Paperback with Extras
Mamma Mia! How Can I Resist You? is now available in a paperback version that contains some extras about the film such as pictures and more interviews.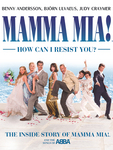 Fabulous ABBA Pictures
The photographer Torbjörn Calvero took many photos of ABBA - the Chiquitita single cover, 79 tour pix and many more. Some of his best work is now available in the beautiful book ABBA Till Zeppelin.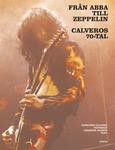 New Sheet Music
Three great new ABBA publications are out now. Firstly, ABBA Pro Vocal contains the sheet music for eight tracks and a CD with demos and backing tracks for you to sing along. A similar package (2CD) is now available for ABBA Gold and, finally, there is a fun Dutch book with all your favourite ABBA songs.
Mamma Mia! DVD Releases
You already can start collecting the various DVDs and Blu-ray versions of Mamma Mia! The Movie. The UK and Swedish ones are to be released in November, and the US version will become available in December.